Google Apps Ranked #1 in cloud business email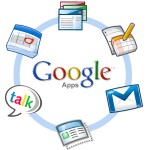 Research firm Radicati names Google Apps for Business the leader in cloud business email.
Radicati ranked Google number one for its Google Apps for Business productivity suite, which includes cloud email as well as other web-based tools for collaboration, communication and storage. Among other strengths, the report commends Google Apps for these reasons:
Built for the cloud. Google Apps was designed as a cloud-based service from the ground up, so IT departments don't need to spend time and money maintaining desktop components.
Consistent and familiar. Apps delivers the same experience across devices, operating systems and browsers, and many employees already use Google at home.
A complete package. Apps includes file storage and sharing with Google Drive, real-time collaboration with Google Docs and custom business email with Gmail.
Download Full report