HEALTHCARE.GOV – A billion dollar website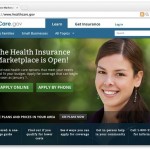 Whoever heard of a pure IT project that cost a billion dollars to build (so far)? A GAO investigation goes deep into just how bad the process of building HealthCare.gov was.
Not only was the project a technical disaster — development was originally supposed to be complete October 1, 2013, but the schedule is now for the end of 2014 — but it has cost far, far beyond what was budgeted and far further than what could be called reasonable for such a system.
The report says (page 9) that, through March 2014, the total cost of the project was $946 million. $840 million of this was spent by the CMS (Centers for Medicare and Medicaid Services), with the rest by the IRS and Department of Veterans Affairs. But the development costs continue to rise and are likely already over $1 billion.
Read the full story