Google Says https is a SEO (Ranking) factor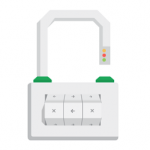 The leading search engine will reward secure pages with better listings in search results. After a transition period, SSL encryption might become an even more important ranking factor. Google has provided the web techkies with a to-do list to get started.
Read the full story
For a website to run under a HTTPS address, it must be secured with a SSL certificate. Google gives site operators a few tips for getting started:
Webmaster should decide which certificates are appropriate for them.
It recommends using high quality certificates with the highest encryption possible.
When setting up the page, webmasters should make sure that the HTTPS sites are not blocked for crawlers.